Imperial Market: new development in Sugar Land
Posted by Luis Tamborrel on Wednesday, December 16th, 2015 at 10:11am.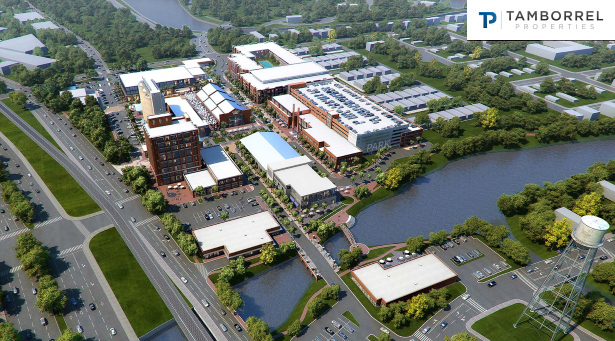 The Texas Real Estate Fund, Inc. has just announced the development of the Imperial Market shopping center in Sugar Land Texas. This new venue in south Houston will be located on US Highway 90, just between Texas Highway 6 and I-69. Imperial Market is being developed over a terrain of 25 acres and will offer 876,000 square feet of mixed-used venues. Construction of Imperial Market will begin on the first quarter of 2016 and it is slated to open its doors in the summer of 2017.
270,000 square feet of Imperial Market will be dedicated to upscale retail, where buyers will find a combination of restaurants, fashion retailers, entertainment venues and soft good merchants. All of these will be located on a 25-acre area along the banks of Oyster Creek. The area will also offer numerous green spaces and plazas. This was designed with pedestrian in mind.
Besides all the space for entertainment, shopping and dining, Imperial Market will offer 86,500 square feet of "A" class space, which will surround Imperial Market Central Green and will overlook the waters of Oyster Creek.
The 90-year old iconic Char House will house the Imperial Market's new boutique hotel, which will offer 185 rooms. The hotel design will assimilate, complement and incorporate the historic features of the building while offering state-of-the-art meeting and conference space and a rooftop lounge with stunning views of the area.
Imperial Market is the centerpiece of a bigger residential development: the 720-acre master-planned community of Imperial. You can visit our page about Imperial to know more about this new community.
For more information about Imperial Market and homes for sale in Sugar Land don't hesitate to contact Tamborrel Properties at (800) 891-5818. Our multi-awarded team of realtors will gladly help you find the perfect home in Houston, Texas for you and your family. Call us today!
Leave a Comment