Redemption Square One: Mixed-use district in Generation Park now leasing
Posted by Luis Tamborrel on Monday, December 14th, 2015 at 1:51pm.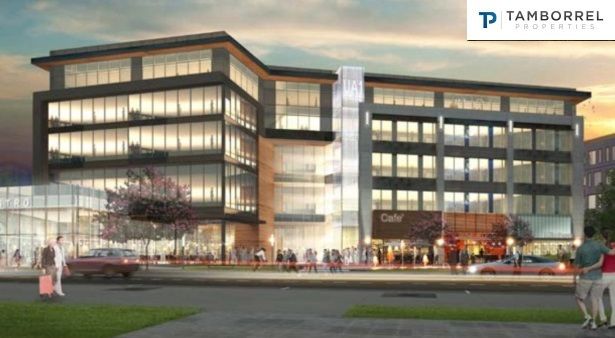 Generation Park, a business district located in Summerwood, in Northeastern Houston, will be welcoming the first Class-A office building in the area for the first time in over a decade. Redemption Square One will span 85,247 square feet and have five stories. It will be a mixed-used development, being home of McCord Development and Generation Park's corporate offices and offering a mix of restaurants and retail.
Redemption Square One is expected to be completed during the first quarter of 2017. Office space, however, is already available for lease. Located at the heart of Generation Park, this new building will offer a wide array of office, living and dining venues. Among these, there will be a Marriott Courtyard hotel.
The building will have 69,758 square feet of office space, 15,489 square feet of ground floor for restaurants and retail and have a 1,000-space structured parking garage. There will also be 800 residential units, 650 hotel rooms, 275,000 square feet of retail space and 21 acres of parks.
It will be located very close to Beltway 8 and will be located just 10 minutes away from the George Bush Intercontinental Airport. Some companies in the vicinity include FMC Technologies, GE Oil & Gas Halliburton and Insperity. FMC Technologies' new 173-acre corporate campus, will bring 2,000 new employees to the area, who are expected to start relocating around March.
For more information about Redemption Square One and Generation Park don't hesitate to contact Tamborrel Properties at (800) 891-5818. Our multi-awarded team of realtors will gladly help you with all your real estate needs. Call us today!
Source: HKA Texas and Houston Business Journal
Leave a Comment